​Visual Studio Code is a freeware source-code editor made by Microsoft for Windows, Linux and macOS.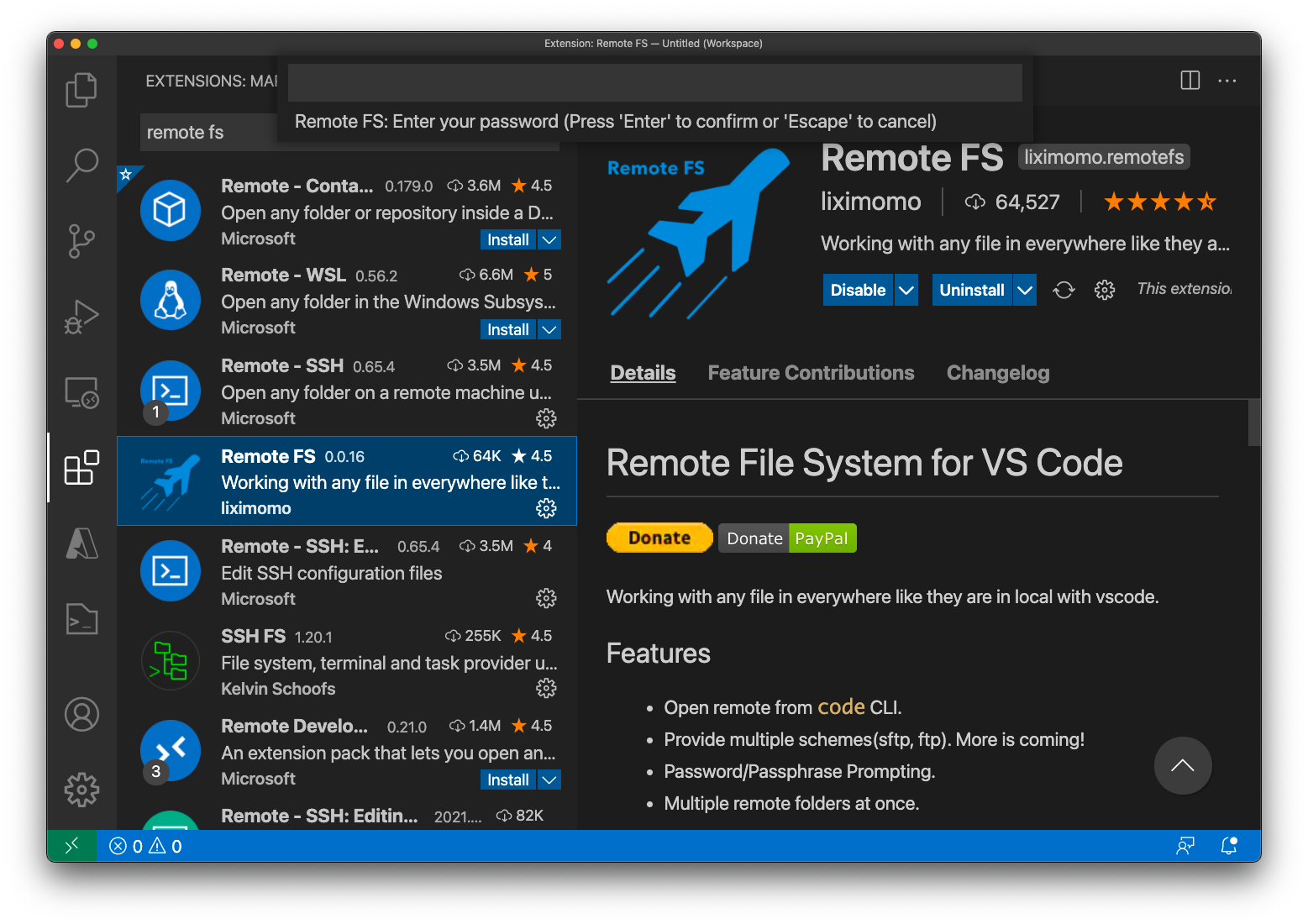 Setup Open User Settings.
On Windows/Linux - File > Preferences > Settings On macOS - Code > Preferences > Settings Add your remote configs to "remotefs.remote" in your User Settings.
Cmd+Shift+P open command palette(Ctrl+Shift+P on Windows/Linux), run Remote FS: Add Folder to Workspace command.
Attachments
(1)
Download all attachments as: .zip
Note:
See
TracWiki
for help on using the wiki.